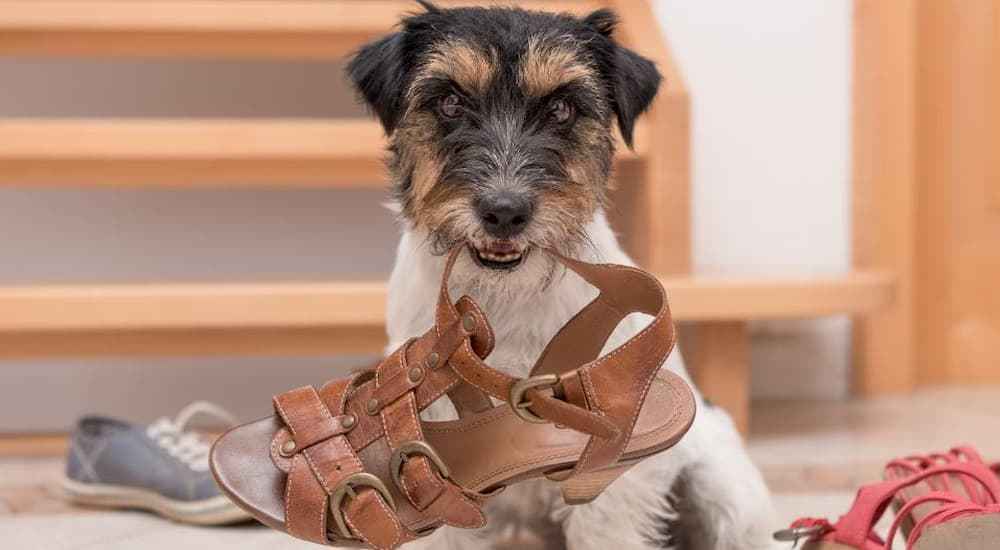 Puppies love chewing on everything in sight. Just like human babies, they learn by putting different objects in their mouth; understanding what to eat and not to eat. For some new pet owners, their puppy may only gnaw on furniture or shoes for a few weeks; however, not all puppies grow out of this crazy dog chewing stage.
While puppies are little bundles of joy and cuteness, they can be destructive when they attack the legs of your new wooden table. This costs you more money to fix it when you could be using that money on pet insurance to keep your pup safe and healthy. Dog insurance is available for all dogs, even the most insane chewers.
So, why do dogs chew on everything, and is there an easy solution?
Teething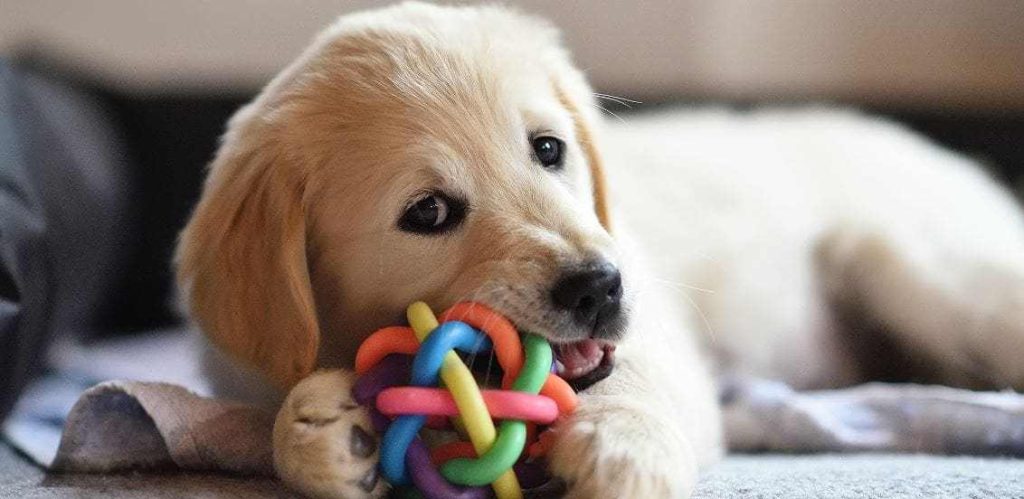 Hormonal Changes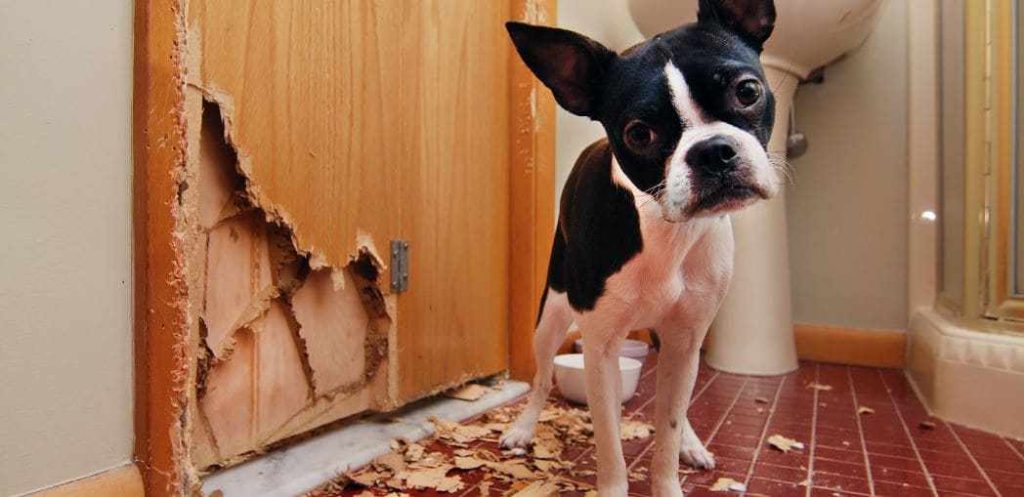 Allergies are common with dogs and can even lead to them biting their paws and feet. Discover if seasonal allergens could be to blame
Chewing on Paws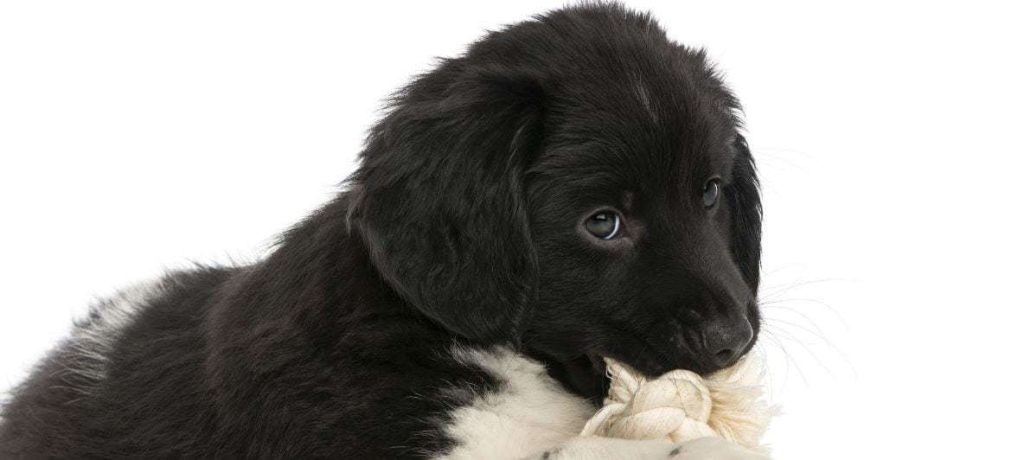 Dog Chewing Symptoms
The signs can seem pretty obvious for this; if you see your dog chewing their feet, they probably have chewing issues. However, most pups are more mischievous than they look. Dogs often hide their chewing from their owner and will only chew when they're left alone. This may force you to close doors, put away shoes, or even crate your dog while you're away.
Dogs chew their paws out of boredom and anxiety; especially when the owner isn't in the room. It's your job as a new dog parent to provide them with the toys they need to alleviate this stored up energy.
Anxiety can arise in a dog's mind when they're alone. Will my owner ever return? How long until I can see them again? Why did they leave me?
All of these questions can run through a pup's mind, which can lead to stress, anxiety, and boredom. If you see your pup experiencing any of these symptoms, they have much bigger issues than a chewing problem.
Open wounds
Hair missing in the paws or legs
Swollen paws
Smelly paws
Skin inflammation
If your dog is exhibiting excessive chewing issues, it's important to consult your vet immediately.
How to Stop Your Dog from Chewing
This is the question everybody wants to know. How do you stop your dog from chewing on unnecessary items?
Just like kids, offer them a replacement. It's important to find something that's more satisfying than chewing on your spouse's shoes or kitchen chair.
Dog Chew Toys
Every dog loves a good chew toy, especially the squeaky ones! Opt for a toy that your pup won't destroy in minutes; the sturdier the better.
Ice Cubes
Toys are a great substitute to stop unwanted chewing, but ice cubes give your doggo a texture and temperature that entices them. It'll keep your pet occupied for a while as they run around the floor chasing the melting cube. Giving your dog ice cubes is a great way to cool down a hot dog during the summer!
Dog Anti-Chew Spray
This is by far the most popular method to deter unwanted chewing. Sprays like Bitter Apple are considered a chewing deterrent for dogs. Simply spray on any unwanted item the dog is chewing on and they will stop. Dogs naturally cannot stand the taste of Bitter Apple or any anti-chewing sprays, so they stay away altogether.
New Puppy Preparedness
Just like preparing for a baby, a puppy must have all the necessary things before you bring them home. Prepping your house and putting away expensive items is a good start to avoid a chewing disaster. Being prepared for your furbaby includes investing in good quality chew toys and bones, taking them to training classes, and enrolling them in pet insurance.
Don't be the unprepared puppy parent, invest in their health and safety by getting a FREE quote or give our office a call at (727) 446-4416.