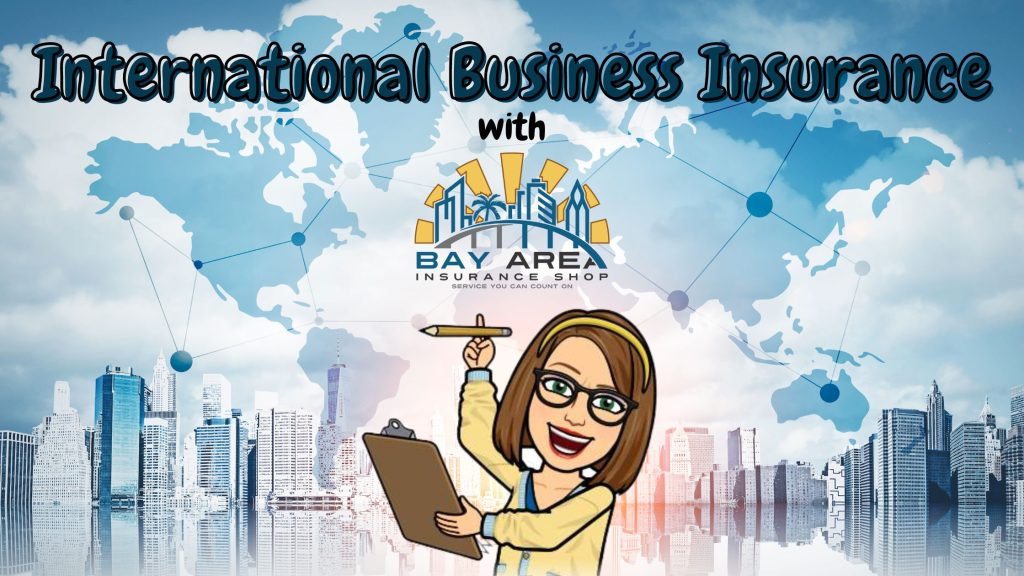 When a company reaches a point at which it can expand internationally, it is necessary to acquire international insurance to protect the business overseas. Today's global economy finds many U.S. companies taking advantage of international opportunities of success. While these ventures can broaden the customer base and increase profit, they can also expose the companies to many risks.
What is International Business Insurance?
International business insurance provides coverage that addresses the exposures and risks associated with conducting business outside the country. With a basic policy, companies can have general liability, auto and workers' compensation coverage. However, each foreign country has its own set of requirements, coverage, limits and legal liabilities that should be considered before buying a policy. Pitfalls that companies want to avoid include currency valuation, local customs, political considerations and language variations.
For companies that employ workers, international insurance satisfies requirements set by local governments. In most cases, coverage limits are lower than companies can expect in the U.S and could create a shortfall if a major claim is filed. For the workers' interest, having international insurance coverage for workers compensation can protect them from issues such as a lost passport or disease.
Why Are Companies Not Covered Adequately?
Some companies either do not realize they need international business insurance, or make the mistake in assuming that this type of policy only applies to very large corporations. Thanks to the Internet, small, medium and large companies can operate globally. Therefore, the need for international business insurance is not based on organization size, but rather, is based on business dealings. Frequently, companies do not recognize the exposure involved with operating in a foreign country.
Types of International Business Insurance Coverage
There are many different types of international business insurance policies. Most mirror domestic policies in protecting companies from unforeseen circumstances related to business operations. Of course, the difference is that these policies are for incidents that occur within a foreign country.
Foreign Voluntary Workers Compensation
Expatriate employees and volunteers can be covered for claims through a foreign voluntary workers compensation policy. Whether temporary or permanent, endemic disease and frequent returns to the covered person's country of origin are included in the coverage.
Group and Individual Coverage under the Defense Base Act
Companies awarded a U.S. government contract must obtain insurance under the Defense Base Act. This type of policy covers subcontractors and employees who must work outside the United States to fulfill the contract. There are stiff penalties for companies that fail to obtain DBA insurance. Additionally, lack of coverage creates the possibility of also facing serious liability issues if something happens to anyone employed by the company.
Blanket International Group Medical Insurance
Blanket international group medical insurance offers customized options for any corporation or organization that has group members or employees traveling to a foreign country. The time period can be short-term or long-term where health services abroad are not usually covered by domestic policies. In addition to basic coverage for health issues, this plan also provides supplementary coverage options similar to those under a comprehensive group health plan.
Group and Individual Business Travel Accident Insurance
Any employee benefit program for companies that have employees regularly traveling outside the country should include business travel accident insurance. Customizing this type of policy for group and individual travel is designed to offset associated risks if there is a loss of a key employee or group of employees. Coverage for war and acts of terrorism are usually part of this policy. Some polices can also provide compensation to families for loss of income when there is an accidental death or permanent disability.
Special risk polices offer affordable, flexible protections that can integrate with existing benefit programs. Companies can tailor coverage to alleviate financial consequences if an employee or group member is injured. Coverage gaps from a general liability plan, business travel accident or international medical are filled with these policies.
Foreign General Liability and Employers' Liability
Generally, an employer's liability insurance policy provides protection for organizations and businesses that face legal actions from events that take place outside the United States. Policy amounts may vary based on need and the amount a carrier offers.
Foreign Commercial Auto Liability
Purchasing, leasing or renting vehicles for employee use also requires commercial auto liability insurance. Just as protecting the health and well-being of employees, it is important to financial interest against lawsuits stemming from harm to others.
Foreign Commercial Property/Premises Liability
Real and personal property, transporting property, property at exhibitions and business interruption come under a commercial property/premises liability policy. International companies that have multiple property locations will need this coverage.
More frequently, foreign countries are trending towards similar laws and litigious practices of the United States. In some cases, executives of foreign companies can be held personally liable for situations that leave employees or others unprotected. Having proper international business insurance coverage can help organizations and companies avoid asset losses, whether in people or finances. Call and speak to one of the experienced agents at Bay Area Insurance Shop for your international business needs. (727) 446-4416
Source: https://www.commercecommercialcredit.com/blog/international-business-insurance-101